Single Stage
One chemical for degreasing and coating in a single step.
Rinse may not be done.
Environmental Approach
Heavy metal and phosphate free.
Biodegradable.
Can be discharged by steering wastewater through an oil-holding filter without need to treat.
All Superior Specialties of Nanotechnology
Operates at room temperature.
Short process time.
Up to 700 hours salt spray test results.
Lower energy and water consumption, lower operating costs.
Concentrated
Make-up solution concentration: 0,5%.
Low consumption rate.
Operating Procedure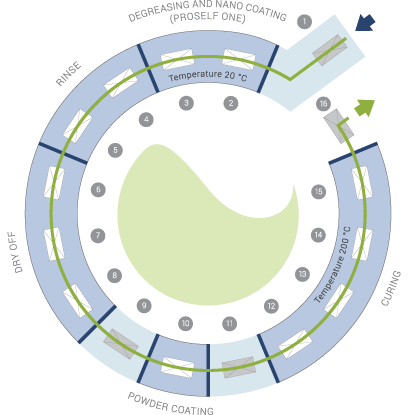 ABOUT PROCESS
QUESTIONS
ANSWERS